This section provides instruction for troubleshooting, checkout procedures and remedial action to be taken by operator and maintenance personnel. When trouble or malfunction occurs during normal operation, the following sequence will help isolate the fault and permit a quick repair.
a) Repeat the steps that caused the trouble to occur, unless further damage will be caused.
b) Read the appropriate descriptive paragraphs in both Service and Engine Operator's Manuals, to learn how the equipment functions and how it is powered.
c) Refer to the troubleshooting chart, equipment section and specific trouble listed in this group. Reference to the Parts List Manual may be of help in the determination of component function and assembly.
d) If the defective equipment is part of the electrical system, also refer to the electrical diagram.
e) Perform the checkout procedure and remedial actions listed in the troubleshooting chart to isolate the problem. When the repair or replacement procedure is not obvious, refer to component overhaul procedures.
NOTE: Isolate and diagnose the problem as completely as possible before starting repair action or take-apart.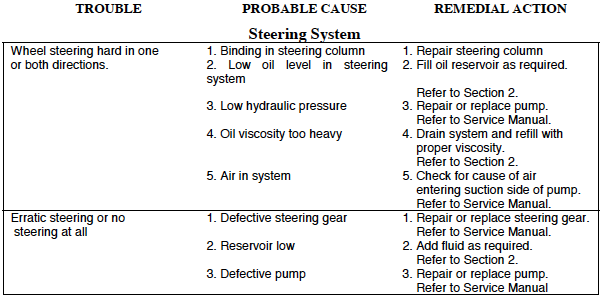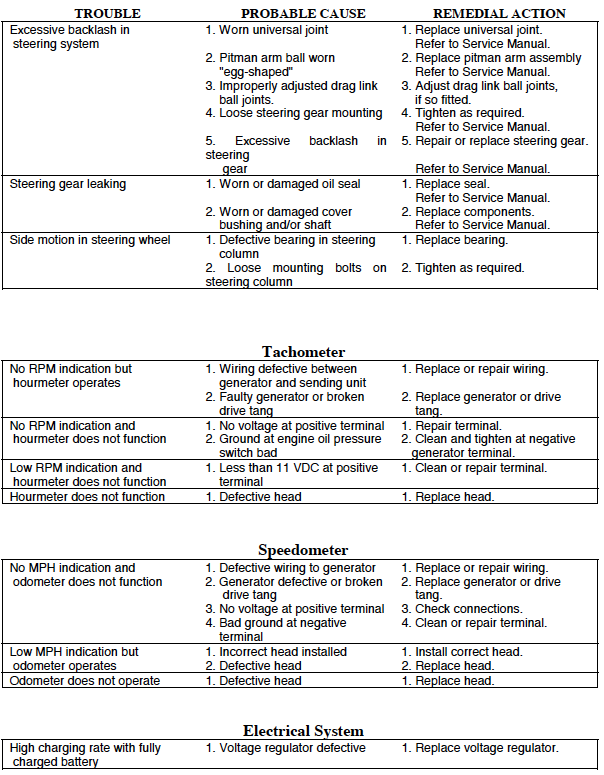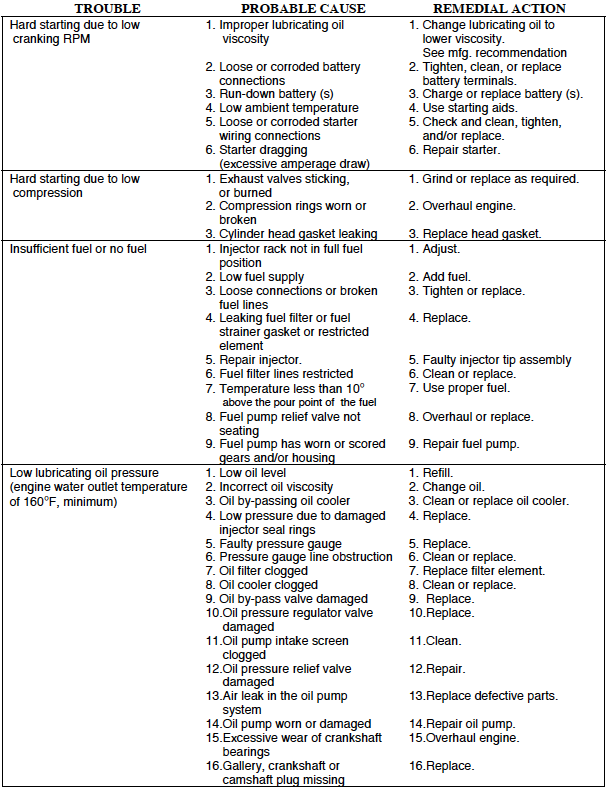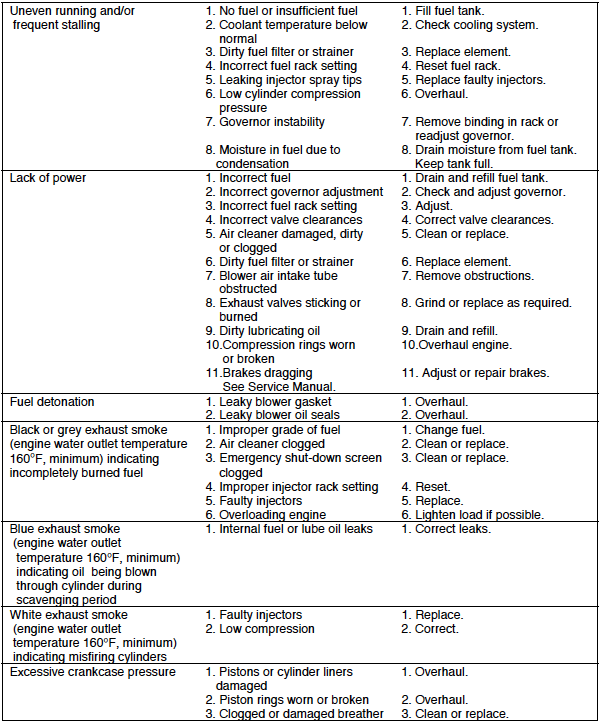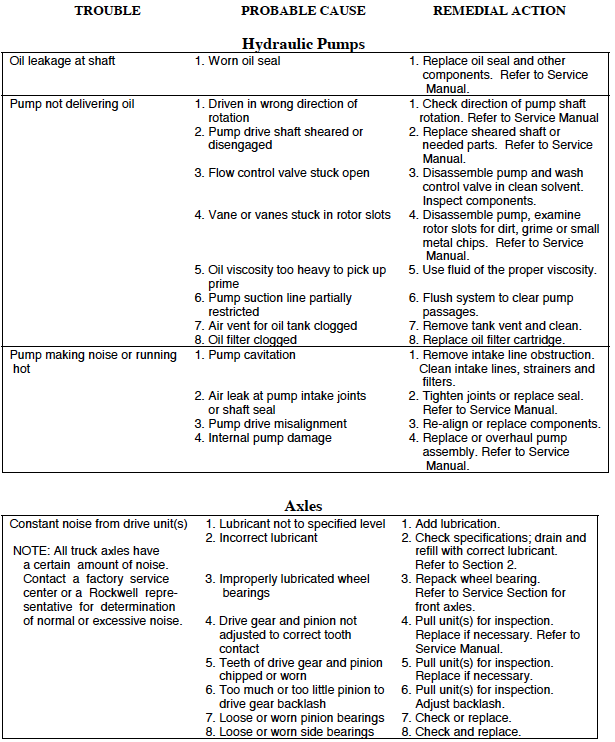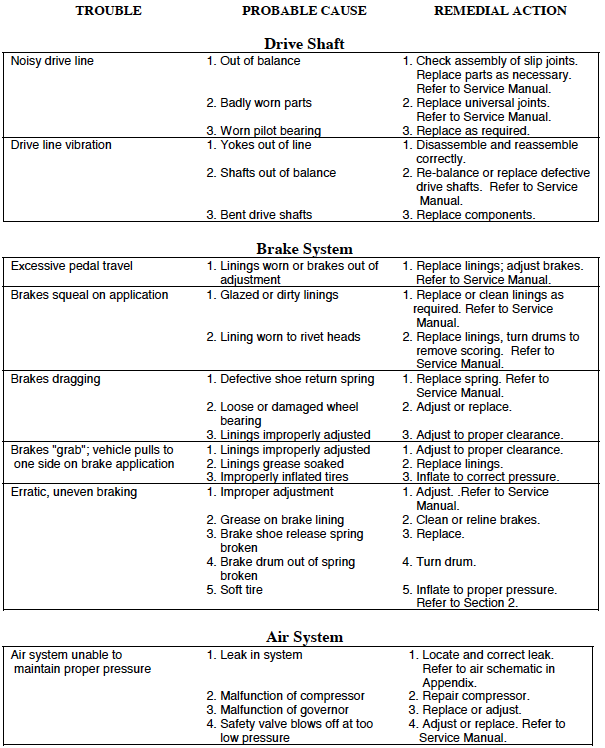 NOTE: For all main transmission troubleshooting, contact your Allison Transmission Dealer for Allison Automatic Transmission service.