A few months ago, someone asked why the 2.5 & 3.0 had such a bad reputation and why they can not be repaired. Several years ago, I posted a request to the forum for any take out units, regardless of condition. Xanterx will not sell parts or supply any support towards the repair of these units, so my only source for parts was inoperative units. I had acquired a total of twenty through many members and other sources.
Two weeks ago, I went through the pile and did manage to repair and bench check a few. The attached pictures will help explain what happens and why they are usually not repairable. The first picture shows a repaired unit, with the covers off, hooked up and ready for testing. Notice the pair of 8D batteries under the bench. Under a 2000+ watt load, space heaters, and halogen lamps, the draw on those batteries would exceed 200 amps. The homemade battery cables supplying DC to the inverter would get very warm.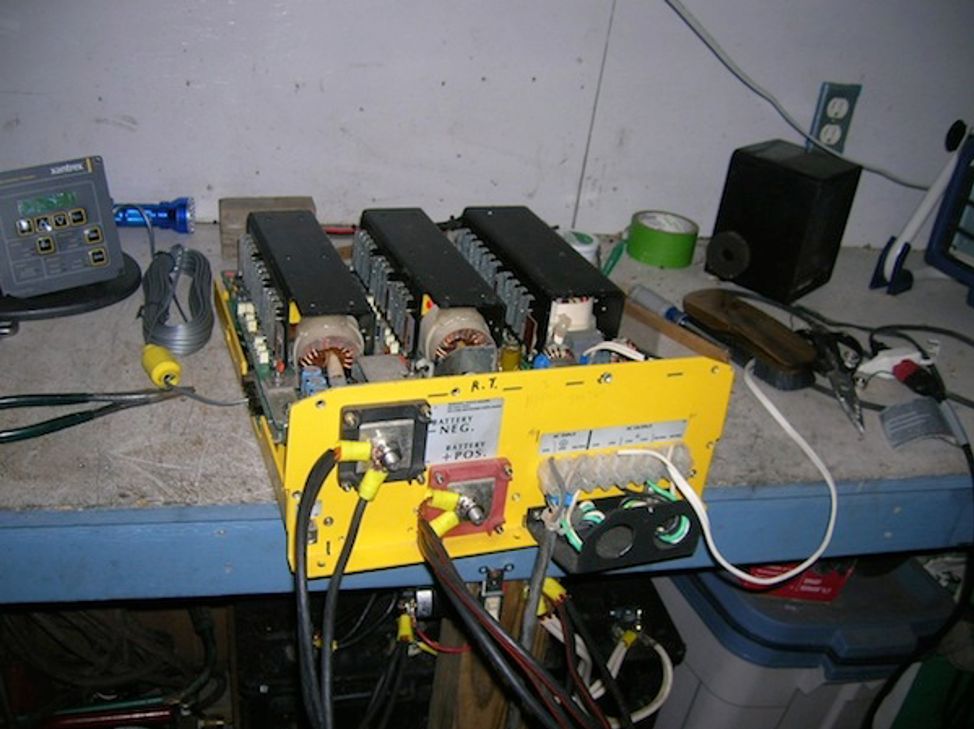 The second and third pictures are good examples of why they are not repairable. The domino effect is very easy to see. When hooked to a large source of DC amps, a small short in a circuit becomes a large welder.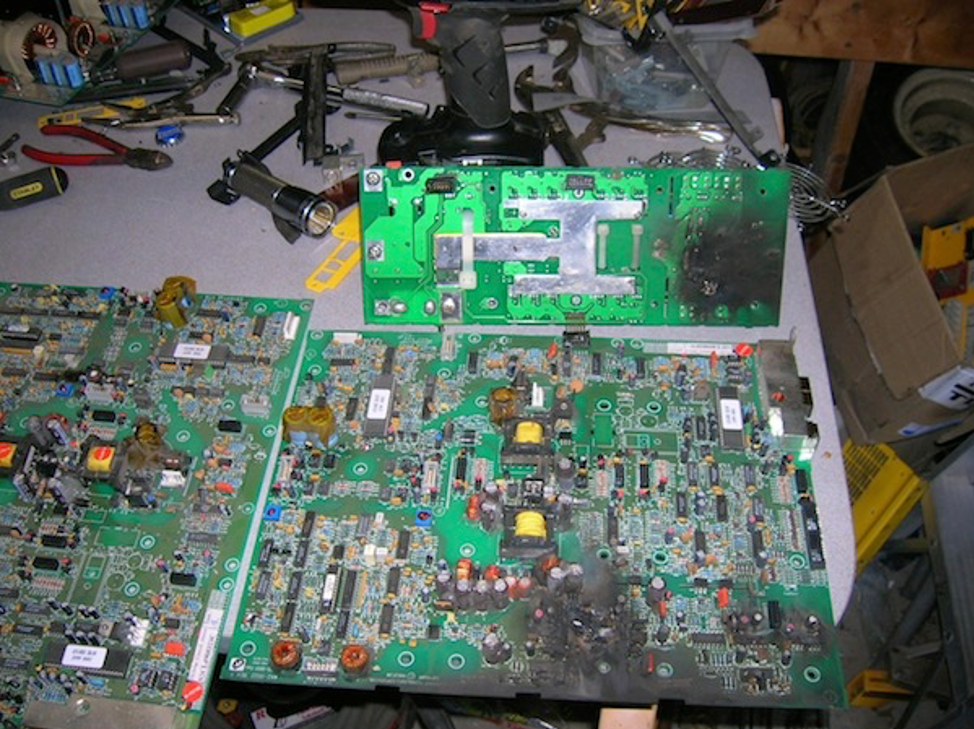 Picture four shows a motherboard that has seven bad areas. Each area needs many parts replaced.  Can you find all of them? When a working unit developed a problem, (either inverting or charging ), it would migrate to several areas before complete shutdown.
The last picture is one of two stacks of Prosines that were not repairable.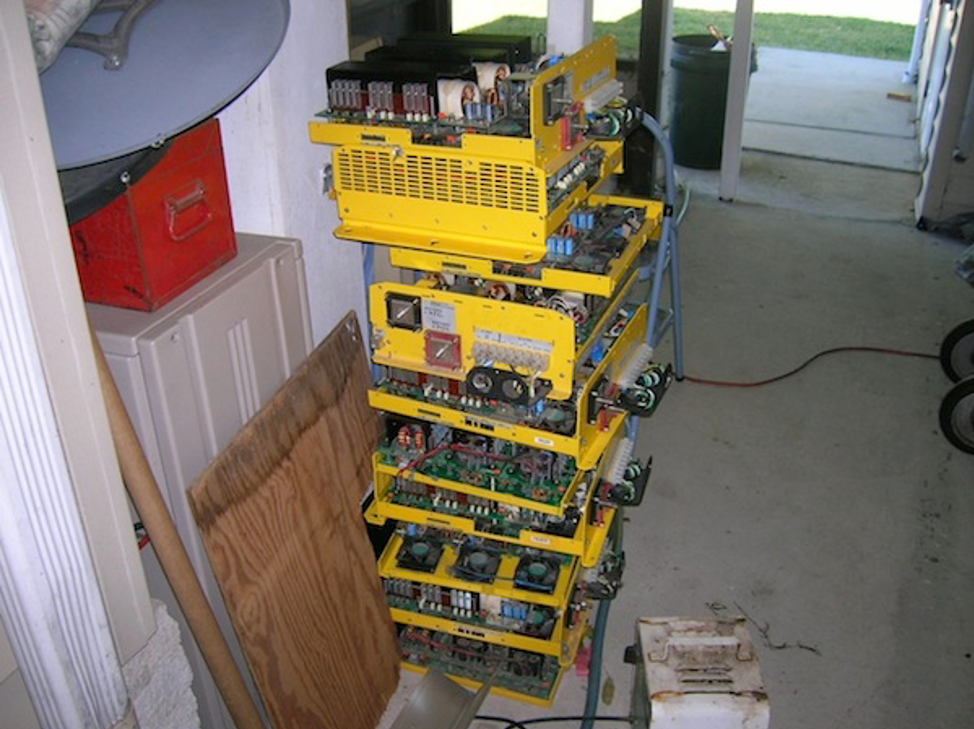 Maybe this will clear up some of the mystery of what is under those aluminum covers on those big expensive yellow boxes.