by Barry and Cindy 1997 U270 36′
We just finished mounting our new Winegard antenna.
Only Motosat & Winegard make an antenna to receive DirecTV HD programming. We chose Winegard as it is sold through retailers and it is acceptable for anyone to install it.
The antenna model is SK-3005 and comes completely assembled. The cost is about $1,400 from the Internet. Camping World's item number is 37343 and its price is $1,700.
A complete description is Winegard Trav'ler DirecTV Slimline Ka/Ku Multi-Satellite TV Antenna.
We chose to install the antenna about halfway back between our roof A/C units.  Our Foretravel roof is crowned and aluminum roof supports are available for a secure mounting.
Using a stud finder, we located two metal side-to-side roof supports that were about 25" apart. Antennas will find satellites easier if mounted on a level surface.
So we chose to level an aluminum plate before fastening it to roof supports. Then the Winegard antenna is mounted on the leveled plate.
Metal roof supports were also wider apart than the base of the antenna, so something was needed to span the gap for a secure mounting.
Just mounting to fiberglass could cause the antenna to pull loose in a big wind as the antenna is a large sail when deployed.
Also, the Winegard antenna is open on the bottom and needs to be sealed to a flat surface to keep water and dirt out of the mechanism.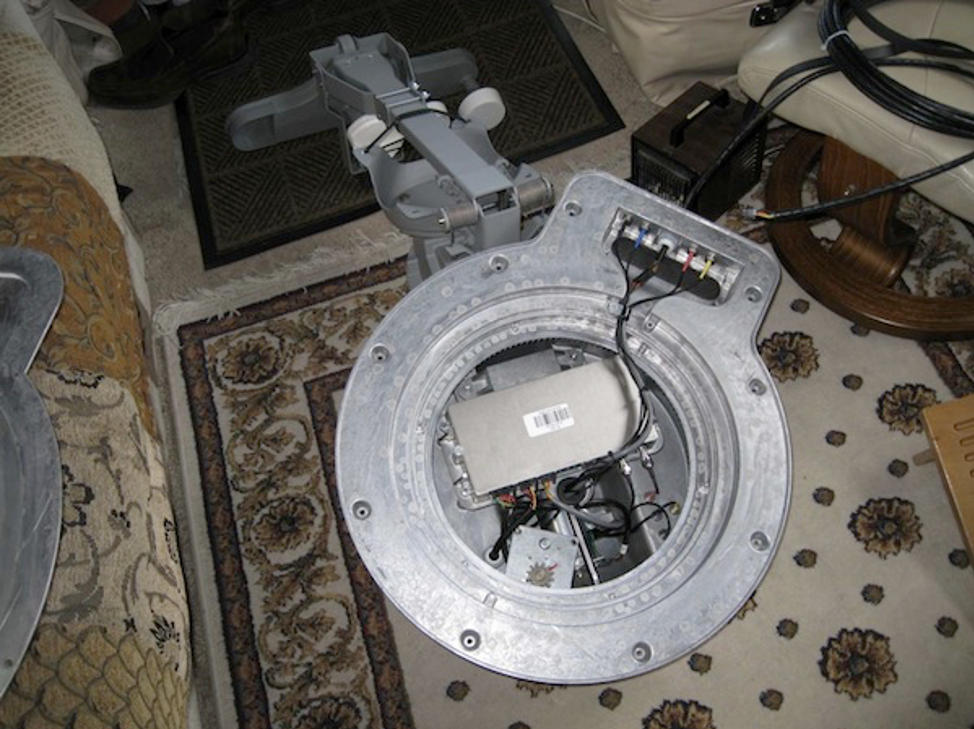 Open antenna bottom must be fastened & silicone to a flat surface to keep water and dirt out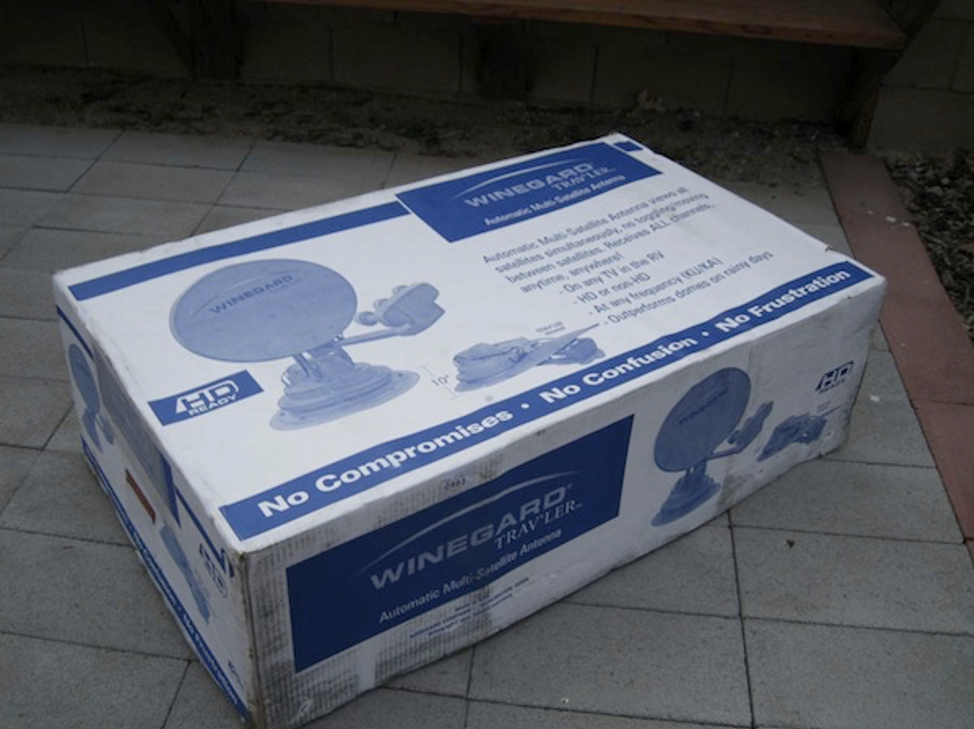 Large & heavy 75 lb carton containing fully assembled antenna, control box, coax cables & instructions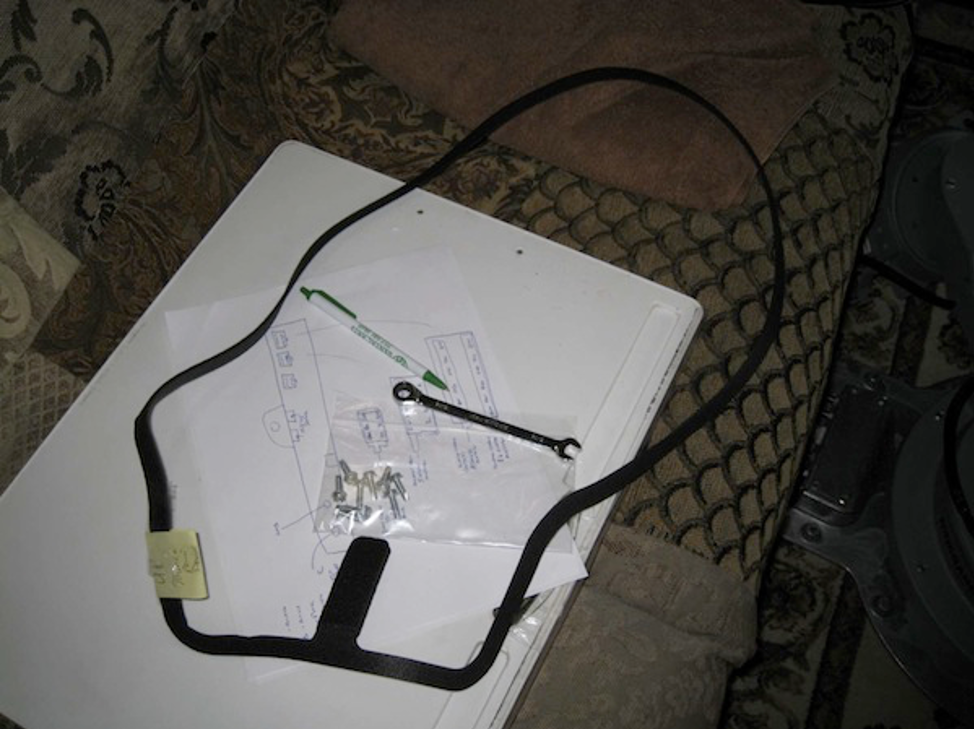 Foam gasket that goes between antenna transition-plate and antenna to help seal antenna bottom from elements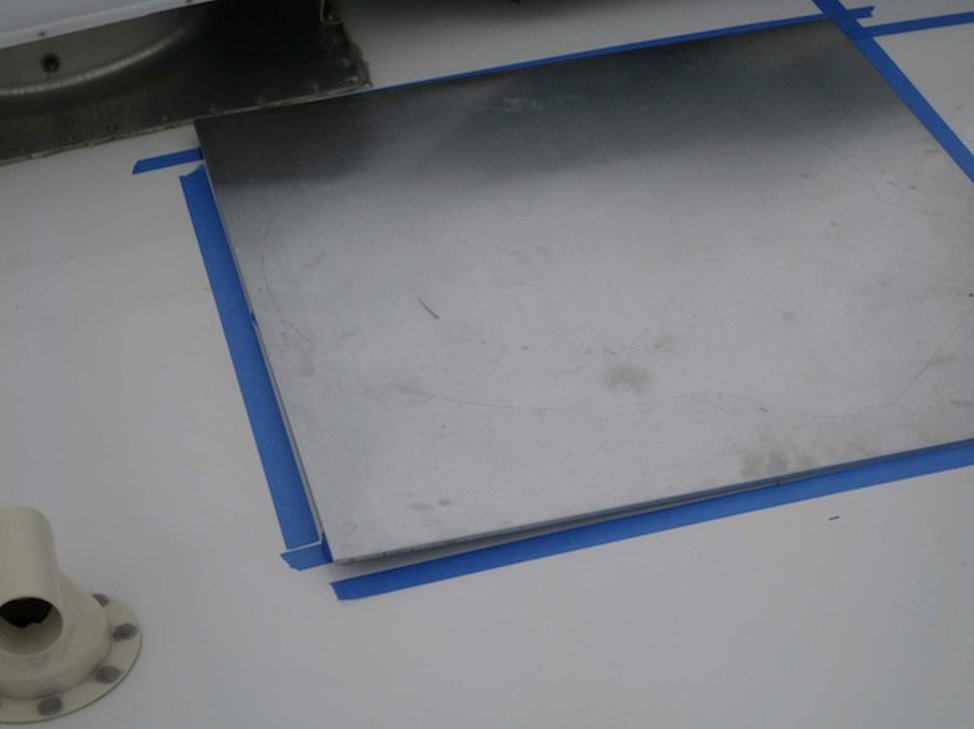 Mounting plate on the roof to test level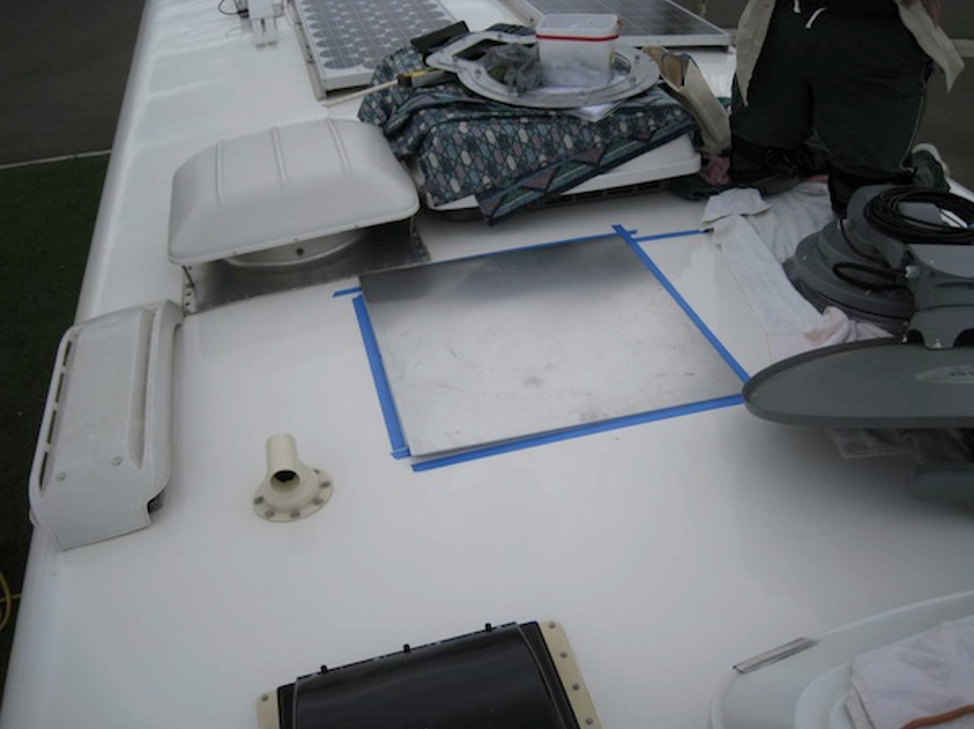 Mounting plate in position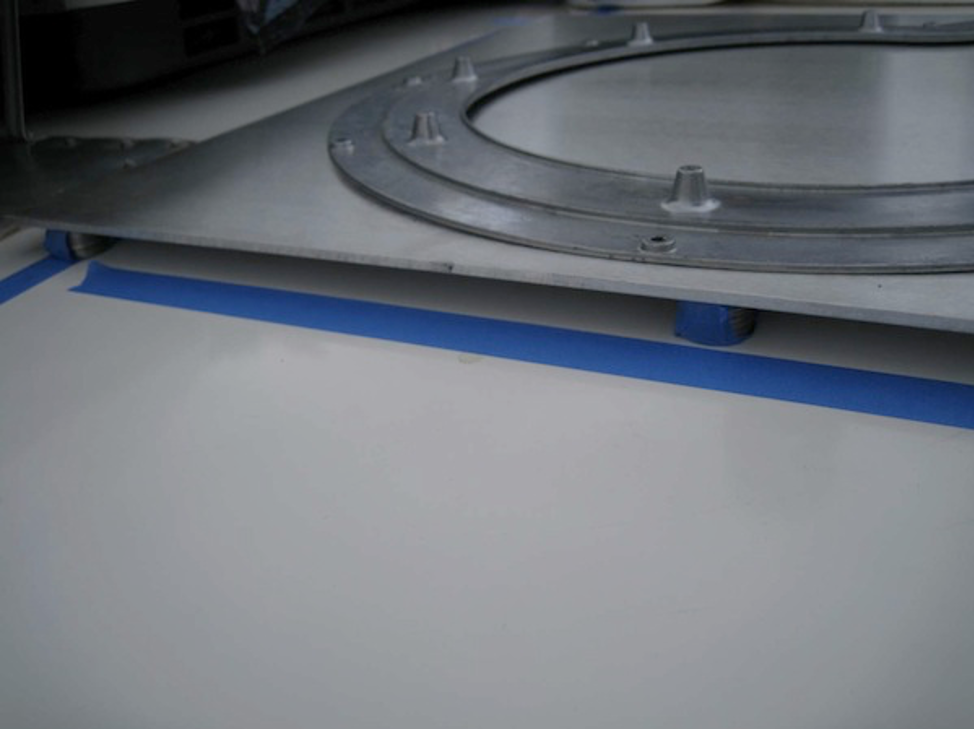 Close-up of mounting plate showing leveling washer stack. Thin stainless fender washers were stacked at each roof mounting screw tor leveling mounting plate. Antenna finds satellites better if mounted on a level surface.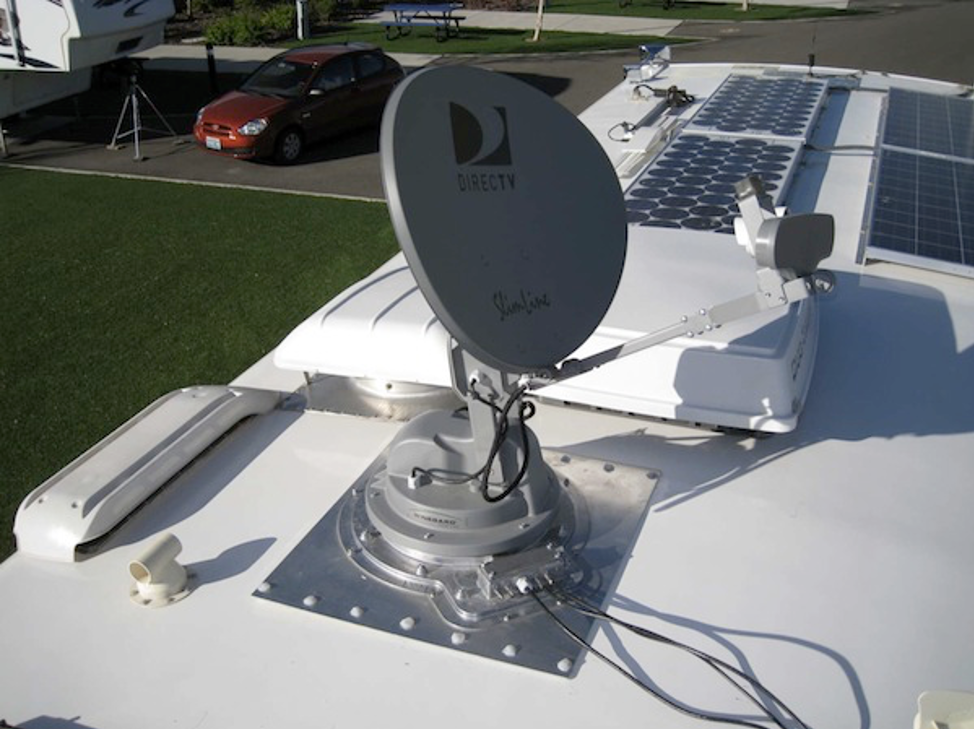 Winegard DirecTV HD satellite antenna model SK-3005 (about $1,400) mounted on leveled 3/16″ aluminum plate, which is screwed to roof metal supports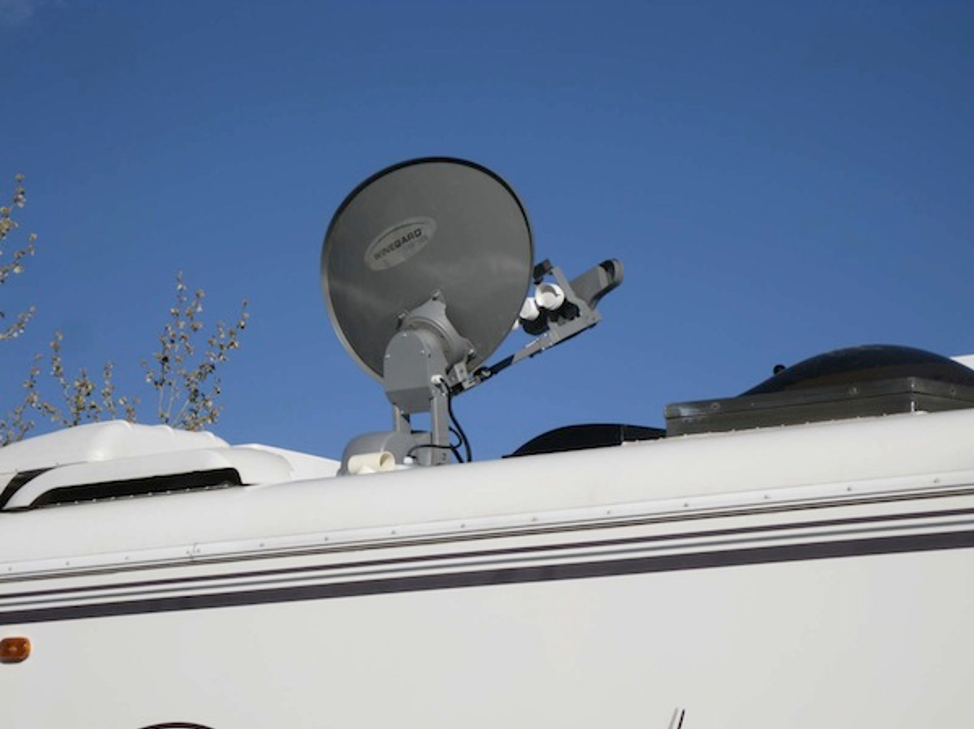 View from ground of the mounted antenna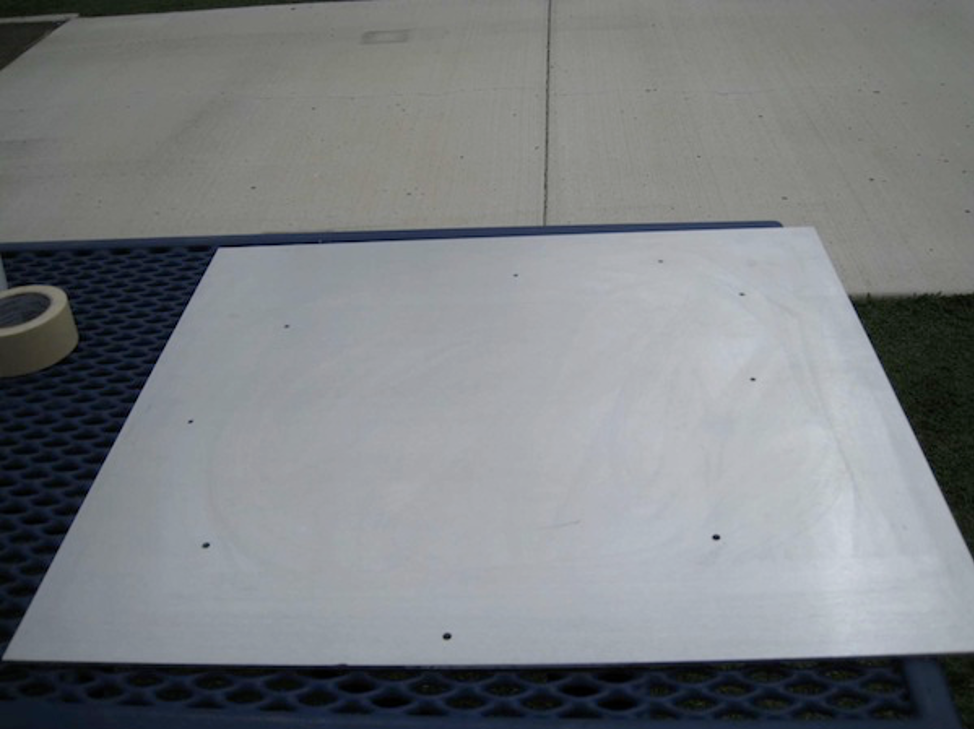 25″x28″x3/16″ aluminum plate (about $60) drilled for antenna's transition-plate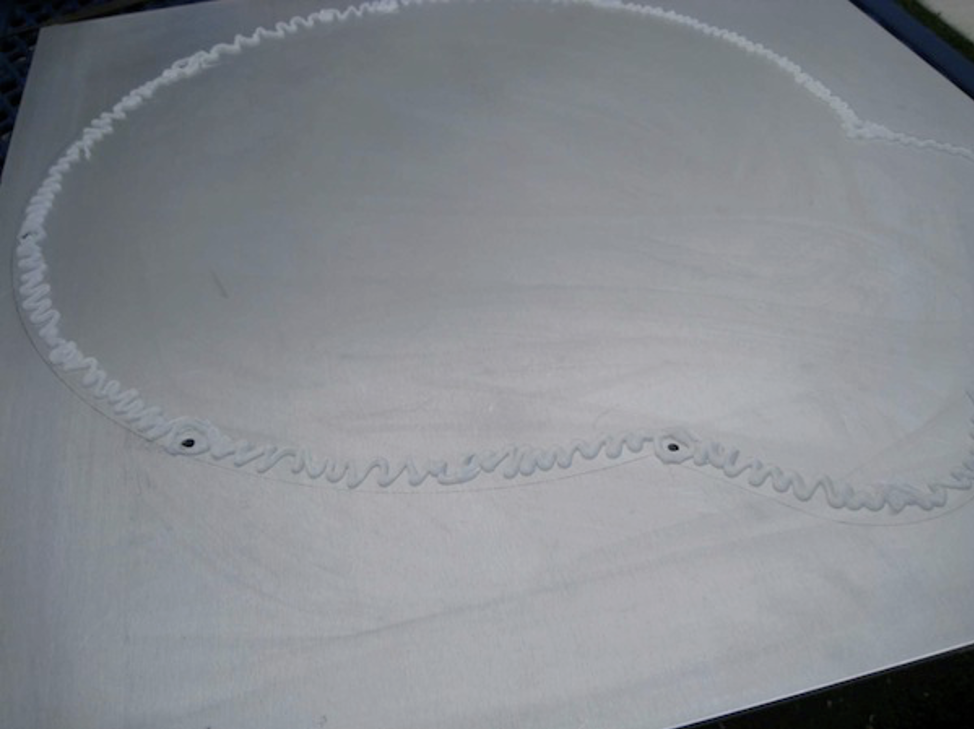 Drilled plate with silicone sealer, ready to mount antenna transition-plate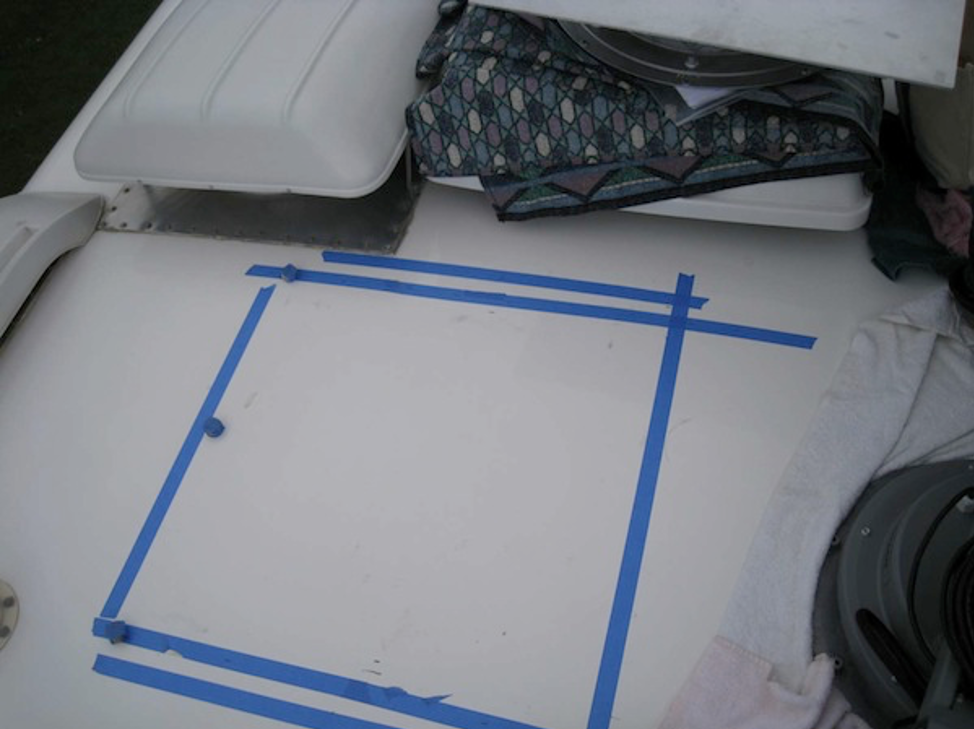 Roof with a couple of the fender washer stacks used to level mounting plate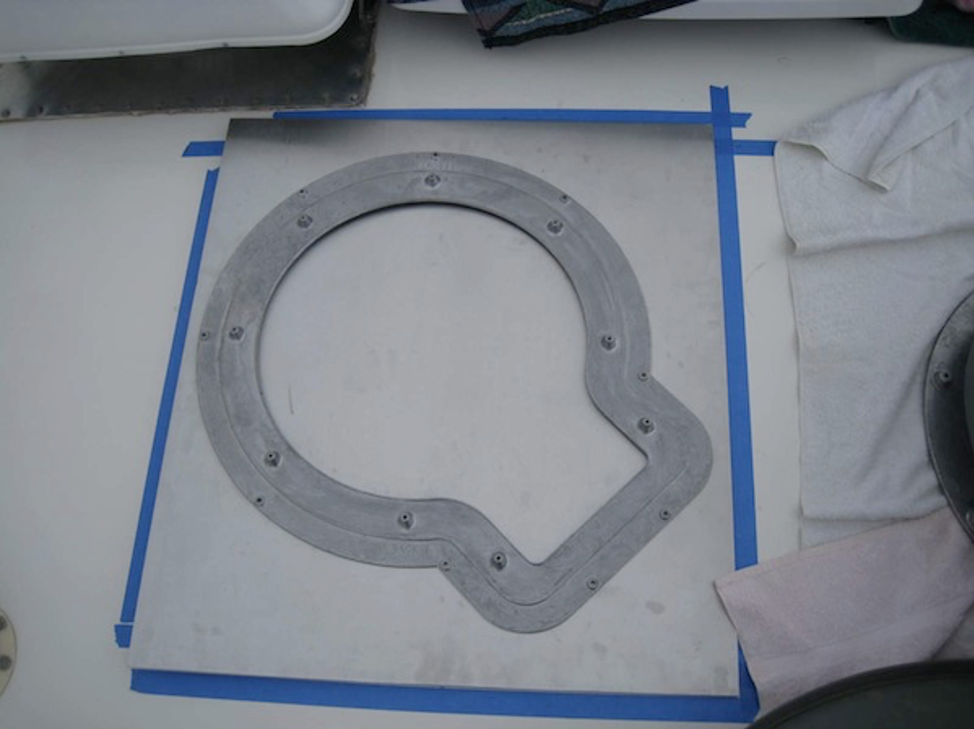 Bottom of antenna comes apart from the antenna and is later separately available if the antenna is moved to another RV. This bottom part is called a transition-plate and must be fastened to a flat surface to keep water out from the open bottom of the antenna